POWER CONVERSION FOR OFF-ROAD AND INDUSTRIAL VEHICLES APPLICATION
Smart power conversion and supply
Introduce light vehicle options in your off-road and industrial vehicle thanks to energy conversion
Industrial vehicles cabins are evolving at a strong pace and functionalities from the car industry are emerging in off-road vehicles such as radios, phones, and other accessories. Thus, OEMs demand for 12V supply is increasing to run all this new low energy equipment.
A convertional 24V-12V DCDC converter could be the optimum solution.
Off-the-shelf solutions dedicated to power conversion
Benefit from these automotive quality grade ACTIA converters.
We have 30 years of experience and more than 1.7 million power conversion solutions in the field.
Our DC/DC converter are qualified according to OEMs' standards which guarantee an outstanding quality level for your customer benefits.
ACTIA designed a DC/DC 20A voltage converter for off-road and industrial vehicles to provide 12V power supply for on board devices.

Thanks to its compact size and lightweight, DC/DC Converter can easily be implemented in the vehicle. Also beneficiate from its high efficiency and low quiescent current.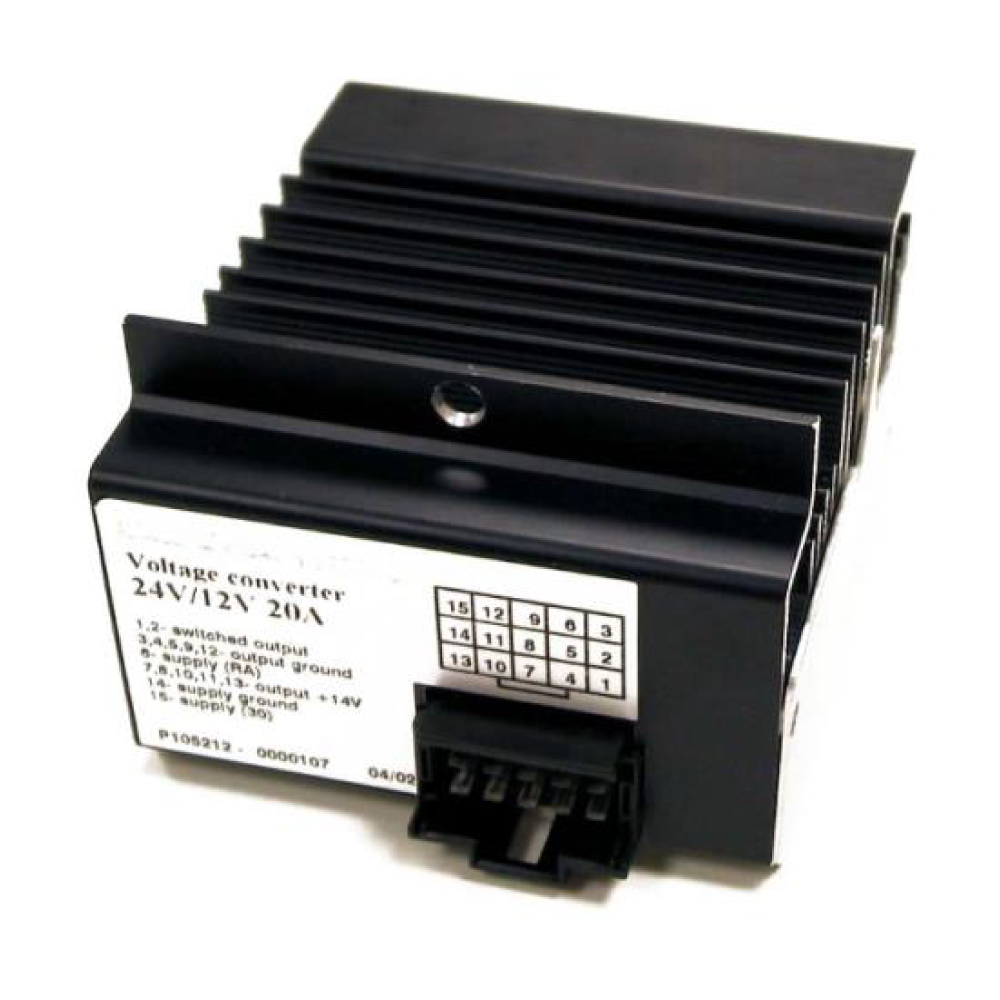 For further inquiries on the service send us your message. Our team is at your service to answer your questions.